EFSAS has a wide range of contacts within several international organisations such as the European Union, United Nations, and NATO.
We also partner with several other organizations to provide the highest quality of research and advice.
Our cooperation involves close collaboration in order to learn from each other's expertise and experience. The cooperation always exists on the basis of mutual independence.
As EFSAS is a non-partisan organization, we do not select our partners based on their political affiliation but rather on the quality of their work and their success.
If your organization is interested in setting up an official partnership with EFSAS, please contact us at info@efsas.org.
EFSAS has partnerships with the following organisations:
South Asian Democratic Forum (SADF) based in Brussels, provides a wide range of in-depth research analysis on South Asia.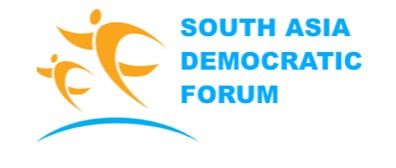 Atlantic Treaty Association (ATA) - an organization of 37 national chapters that, since 1954 has been conducting analyses, training, education, and information activities on foreign affairs and security issues relevant to the Atlantic Alliance. ATA draws together political leaders, diplomats, civilian and military officers, academics, economic actors as well as young professionals and students in an effort to further the values set forth in the North Atlantic Treaty.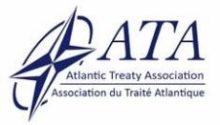 Eesti People to People (Eesti PTP), is a non-profit organisation registered in Estonia in 1997 and with activities since 1993 as a chapter of People to People International (PTPI) NGO. The purpose of People to People aims to enhance international understanding and friendship through educational, cultural and humanitarian activities involving the exchange of ideas and experiences directly among peoples of different countries and diverse cultures. Eesti PTP is committed to enhance cross-cultural communication within each community, and across communities and nations. Tolerance and mutual understanding are central themes. PTPI supports the basic values and goals of its founder, President Dwight D. Eisenhower and is headquartered in Kansas City, Missouri USA.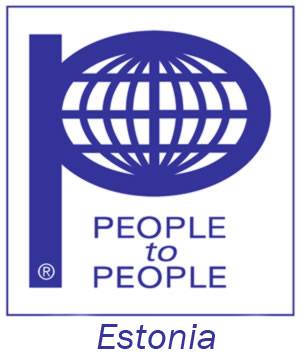 Enactus VU (part of the 'Free University'), based in Amsterdam, is an nonprofit organization dedicated to inspiring students to improve the world through entrepreneurial action. Enactus VU provides a platform for teams of outstanding university students to create social start-ups that put people's own ingenuity and talents at the center of improving their livelihoods. Guided by educators and supported by business leaders, the students take the kind of entrepreneurial approach that empowers people to be a part of their own success. All the start-ups keep the triple P bottom-line in mind: People, Planet & Profit, which will eventually become self-sustainable enterprises. Their work transforms both the lives of the people they serve, and in turn, the lives of their students as they develop into more effective, value-driven leaders.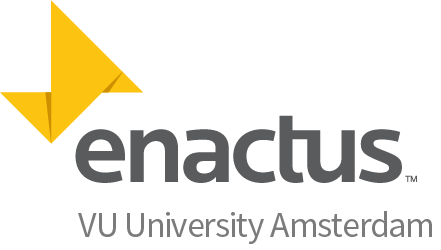 Association for Defending Victims of Terrorism (ADVT) is a non-governmental organization which has been in Consultative Status with ECOSOC since 2014 and was founded by the families of the victims of terrorism in Iran. ADVT has a cultural approach to humanitarian efforts in order to create discourse for the human rights of the victims and cultural countering terrorism. So, it paves the way for a global peace and elimination of all forms of violence and extremism. ADVT does not seek to take revenge on individuals, but believes that those captivated in the cults are the first circle of victims. One of the effective ways of countering the idea of terrorism is raising awareness among human communities regarding the destructive effects and consequences of the heinous phenomenon by the victims of terrorism. It can provide the conditions for the trial and condemnation of the ringleaders of terrorist groups as the guarantee for non-recurrence of crimes. ADVT's approach in the civil movement is proactive and based on two elements: 1) providing an all-out support for the victims of terrorism and promoting their dignity 2) mounting a fundamental struggle against the thought of terrorism. It can be achieved through the voluntary help of personalities, elites, academics, and cultural and scientific assemblies based on the following plans: 1- Empowering victims of Terrorism, 2- Creating discourse for human rights of the victims of terrorism, 3- Organizing psychological plans for promoting health of the injured so that they can return to their ordinary life, 4- facilitating right to lawsuit and access to justice and truth for victims of terrorism, 5- Promoting a dialogical approach and its expansion, 6- Making efforts to break the immunity of terrorism and the escape from punishment. ADVT's ideal is based on defending human dignity regardless of color, language, race, ethnicity, religion, and nationality.
Council for Justice, Equality and Peace (COJEP International) is a non-governmental organization with its headquarters in Strasbourg, France. COJEP International has 15 branches in different European Countries and works in the following spheres: Human Rights, Democracy, fighting against racism and discrimination, intercultural dialogue, living together, citizenship and other areas which impact the society. Among COJEP's objectives are: Promotion of European citizenship favouring unity and cultural diversity, fight against all forms of discrimination, conduct studies and research on issues related to youth, women, environment, sustainable development and international solidarity in Europe and rest of the world, organize actions in the fields of youth, women's rights, awareness of the environment, sustainable development and international solidarity and keep the society informed about of the social rights such as freedom of expression, the right to education, the right to social security. COJEP International has a Participatory Status at the European Parliament, is accepted at operational relations with UNESCO and is a member of the Conference of INGOs of the Council of Europe. In addition, COJEP International is also a member of the United Nations Economic and Social Council (ECOSOC).