EFSAS is pleased to launch its Fellowship Program
The challenges facing South Asia and the world require innovative, evidence-based research that generate fresh thinking and innovative policy solutions. Through this program, EFSAS seeks to increase diversity in its work by collaborating with scholars, academics and creative thinkers to help achieve our mission of conducting in-depth research and conceive new ideas in order to find sustainable solutions to conflicts and facilitate an atmosphere of reconciliation, peace and tranquillity. Listed below are Fellows at EFSAS and their contributions.
Dr. Paul Stott

Dr. Paul Stott has been teaching at UK universities since 2008, and currently teaches at the University of Leicester and in the Centre for International Studies and Diplomacy at SOAS, University of London.
He received his PhD from the University of East Anglia in 2015 for the research "British Jihadism: The Detail and the Denial", having earlier obtained an MSc (Distinction) in Terrorism Studies at the University of East London. His research areas focus on terrorism, international security, Islamism, the political fringe and conspiracy theory.
His book on British Jihadism will be published by Routledge in 2018.
Contributions by Dr. Paul Stott
Ms. Kim Sadique

At De Montfort University, Leicester, Kim Sadique is a Senior Lecturer in Criminology and Criminal Justice. Over the last 10 years her teaching, research and writing contributions have focused on critical forms of participation and engagement around vulnerable individuals and communities (eg. radicalisation, extremism and hate crime). She has delivered trainings as part of the PREVENT Strategy (Prevention of Terrorism) and was the Chair of Inside Government's conference on Preventing Radicalisation and Promoting Community Integration (2016). Kim has published on issues of religion, faith & culture and disablist hate crime. She is the Lead Editor of the book: Religion, Faith & Crime: Theories, Identities and Issues, Palgrave Macmillan (2016). Kim is on the steering group for the Stephen Lawrence Research Centre at De Montfort University due to be launched in early 2018.
Kim is a Board Member of the Royal College of Psychiatrists Transcultural Special Interest Group providing guidance to the College members and the public on transcultural psychiatry related matters. Kim sits on the Leicestershire Police Hate Crime Scrutiny Panel, the National Advisory Board for Tell MAMA (a national hate crime reporting organisation) and is a Research Consultant for Faith Matters working on community cohesion and integration including countering extremism. She is also a Fellow of the Royal Society of Arts, a member of the British Society of Criminology and the Society for the Scientific Study of Religion.
Kim is particularly interested in South East Asia and is an expert on Sri Lanka.
Contributions by Ms. Kim Sadique
Mr. Burzine Waghmar

At the University of London's School of Oriental and African Studies (SOAS), Burzine Waghmar is a Senior Teaching Fellow, Senior Library Assistant, and former editor of the Circle of Inner Asian Art newsletter. At SOAS he holds affiliations with the SOAS South Asia Institute (SSAI), London Middle East Institute (LMEI), Centre for the Study of Pakistan (CSP) and Centre for Iranian Studies (CIS).
As consultant, commentator and external auditor, Burzine Waghmar's oral expertise (radio, TV) and written submissions (commissioned reports, depositions, briefings) range over the cultural history, religions, and socio-political conditions of minorities (both confessional and ethno-linguistic) of the subcontinent, with particular focuses on HUMINT (intelligence, insurgency and counter-terrorism) across Afghanistan, Pakistan and Iran, for: the U.S. National Intelligence Council; Unrepresented Nations and Peoples Organisation (UNPO); Serious Organised Crime Agency (SOCA), UK; Foreign and Commonwealth Office (FCO), UK; Ministry of Defence Languages Examination Board (MODLEB), UK; International Institute for Strategic Studies (ISS), London; HSBC Holdings, UK; BBC News 24, BBC World TV, BBC Radio 4 and BBC World Service; Channel 4, UK; Al-Jazeera English (AJE), Qatar; Press TV, Iran; Times NOW TV, India; Republic TV, India; and Voice of America (VOA).
Besides French, German, Italian, Persian and Russian, his reading and research skills of the SAARC sphere incorporate Urdu, Pashto, Balochi, Kashmiri, Hindi, Gujarati, Marathi and those Indo-Iranian dialects and communities along the Irano-Pak, Sino-Pak and Af-Pak borders (Balochistan, Trans-Karakoram Tract, Gilgit-Baltistan/Northern Areas, NWFP/Khyber-Pakhtunkhwa, FATA).
Read more about Mr. Burzine Waghmar
Contributions by Mr. Burzine Waghmar
Prof. Rob McCusker

Professor Rob McCusker is the Head of Division for Community and Criminal Justice at De Montfort University, a Visiting Professor at Universiti Teknologi MARA in Malaysia and an Adjunct Associate Professor at Charles Sturt University in Australia. He was the former Director of the Centre for Fraud and Financial Crime and Reader in Fraud and Financial Crime at Teesside University and the former Transnational Crime Analyst for the Australian Institute of Criminology, Australia's leading statutorily created crime research body which falls within the Minister for Justice's portfolio.
Rob has worked with the Specialist Crime Directorate of the Metropolitan Police, the Council of Europe, APEC, the Federal Bureau of Investigation and the US State Department on a range of transnational crime issues. Rob was a designated 'expert' in economic crime and money laundering at the 2005, 2010 and 2015 United Nations Congresses on Crime Prevention and Criminal Justice and a designated expert for the Centre of Excellence against Terrorism (COE-DAT) for NATO (Turkey).
Rob was the Research and Evaluation Consultant for the UN Development Programme in relation to a global assessment of the impact of the UN Convention against Corruption, undertook a review for the Australian Attorney-General's Department on anti-corruption strategies in the Asia-Pacific region and was a member of Panel Two ('The Foreign Bribery Offence and Principles of Prosecution –Australian Public Authorities') in connection with an OECD on-site evaluation of the Australian Government's compliance with the OECD Foreign Bribery Convention.
Rob is an Academic Expert for the European Parliament (on 'Institutional and Legal Affairs', 'Civil Liberties, Justice and Home Affairs' and 'Foreign Affairs, Security and Defence'), a Senior Fellow within the Governance and Integrity Group of the Institute for Statecraft in London and a Fellow of the Global Initiative Against Transnational Organized Crime in Geneva.
Read more about Prof. McCusker
Contributions by Prof. Rob McCusker
Dr. Joris van Wijk
Dr. Joris van Wijk (1977) is an Associate Professor Criminology at the Department of Criminal Law and Criminology at VU University Amsterdam. He directs the Master's program International Crimes and Criminology and co-directs the Center for International Criminal Justice (CICJ). His main expertise concerns issues related to criminology, international criminal law, (asylum) migration and terrorism. His research in the context of the Escaping Justice Project focuses on refugee movements, international criminal justice and terrorism. In the When Justice is Done project he focuses on the question what happens when individuals are convicted or acquitted by an international court or tribunal.
Read more about dr. Joris van Wijk
Contributions by Dr. Joris van Wijk
Dr. Mohsin Shakil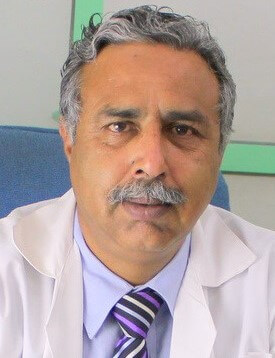 Dr. Mohsin Shakil is a Health Professional Educationist and Fellow of the College of Physician & Surgeons (Pakistan) in the discipline of Urology, who is trained to research and develop research methodologies. He is presently working as Assistant Professor of Urology at Azad Jammu Kashmir Medical College (AJKMC), Muzaffarabad and is also a visiting urologist at Abbas Institute of Medical Sciences (AIMS), Muzaffarabad (AJK).
Since 2001, when he obtained his fellowship, he also worked in the medical tourism industry as a part time practitioner. His interest in sustainable tourism has continued to grow, specifically around its use as a tool in poverty alleviation and peace building. In 2009, he was appointed, Director General (DG) of the Azad Jammu Kashmir Tourism & Archaeology Department by virtue of his work and experience in tourism & anthropology.
Working at policy level, he was involved in the evaluation of new tourism products, newly identified destinations, impact of tourists' activities on environment, destination development, human resource development and strategic planning for establishing tourism infrastructure during his tenure. Following on from this role since 2011, he continues to work in the industry, providing consultancy to commercial tourism organizations, public sector development department and academic institutions and also acquired the fellowship of the common wealth universities in "tourism & conflict studies". He is working on cross LoC tourism as a measure of reconciliation & improving people to people contact.
He is also a poet & writer of the endangered 'Pahari' language and associated with the efforts for preservation & revival of this language. His contributions for 'Pahari' range from poetry, prose and literary publication to film production for the campaigns to improve the language use and finding opportunities for its commercial use.
As a research scientist his work is not limited only to urology or medical education. He has also contributed in varied subjects like Tourism & Poverty Alleviation, Conflict Studies, History, Archaeology, Cultural Anthropology, Linguistics, languages demography, development of Pahari script, alphabet and has many photo essays to his credit as a passionate photographer.
Dr. Adam Aitken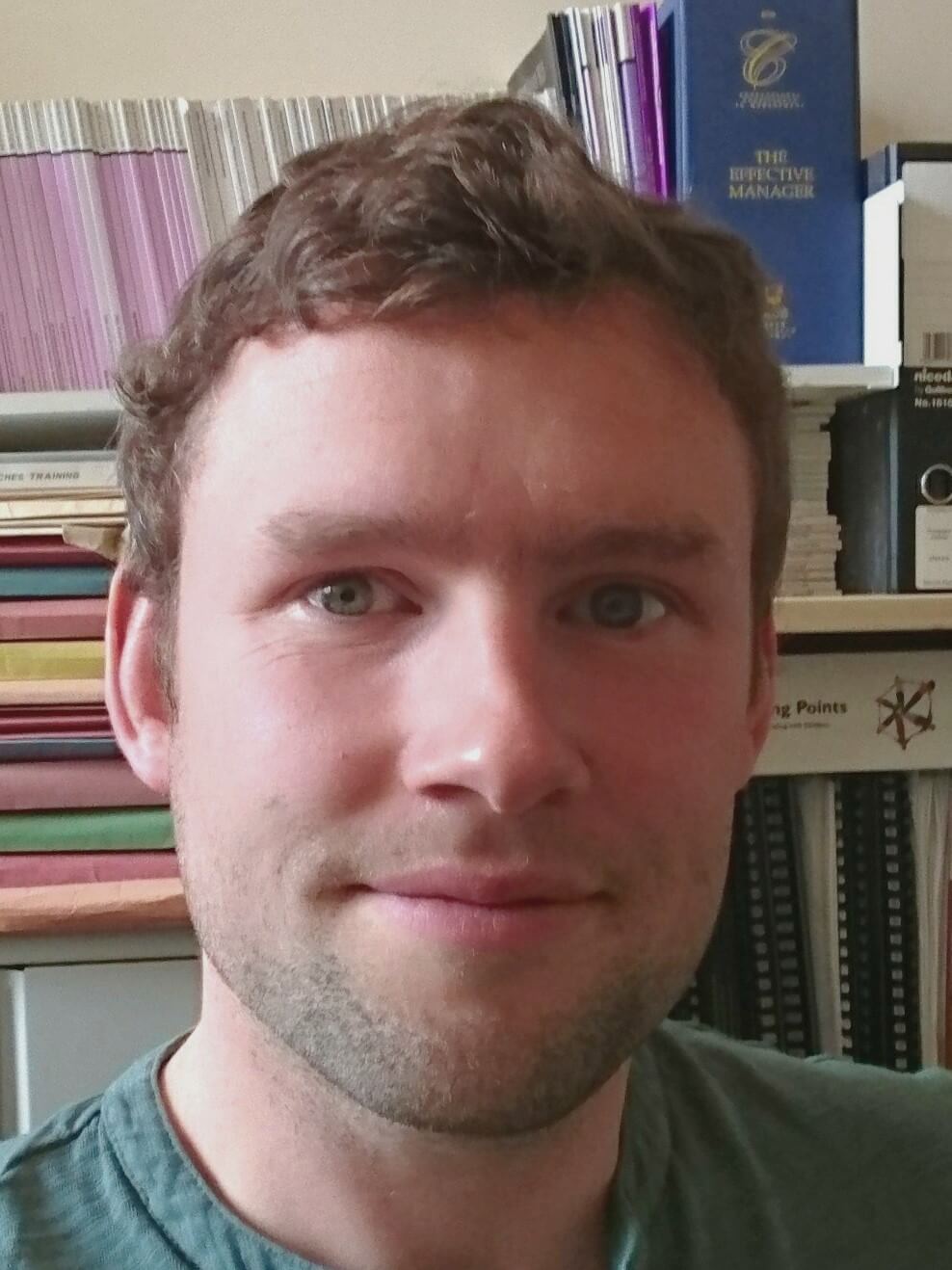 Dr. Adam Aitken is a Lecturer in Criminology at De Montfort University. He taught previously at Glasgow University, where he was lecturer for the MSc Criminological Perspectives in Security and Globalization module. He has conducted research around the communication of risk and security: how these issues are socially constructed and symbolically presented, and the ways in which security governance arrangements; the relationship between public and private security actors and citizens, contributes to particular understandings and experiences of (in)security.

He has presented the findings of this research at international conferences in Rio de Janeiro in the build up to the city's hosting of the 2014 FIFA World Cup and 2016 Olympics, and at Policing conferences across Scotland. And is currently preparing articles for submission to different academic journals.